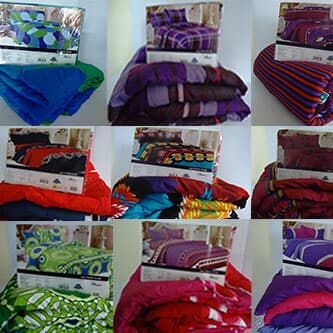 Cheap quilts, bedspreads and bed sets.
We provide services of wholsesale for used clothing home either small or big bales pounds. We offer a variety of products such as bedspreads, towels, sheets, bed sets, blankets, pillows, towels, and much more, all well known brands.
Among the brands we offer include: DKNY, Burlington, Court of Versailles, Fieldcrest, Liz at Home, Tommy Hilfiger, Charter Club, Ralph Lauren, Du Pont, Signature, Luxury Linens, Calvin Klein, Sheridan, Cannon Royal Family, and many others.
If you are interested in this product or any other that we have, please contact us as quickly as possible, we now have special prices.
Let us know what merchandise or batches of products you are interested so that we can quote and give you the best price.