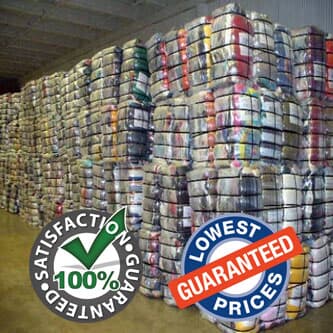 Pakistan Used Clothing Wholesale.
Dear sir/madam
We are Pacinca Used Clothing a company based in the City of Miami, Florida, USA, trading with second hand clothes. We have been in business for more than 18 years in the used clothing industry. We can offer unsorted and sorted second Clothing to our customers, especially Pakistan.
We collect our goods from united States areas. We work together with schools, businesses and the public to provide every customer good quality clothes. Original unopened collection bag contains clothes for ladies, children and men. Bags also can contain shoes, handbags, accessories, beddings, toys and home textiles e.t.c.
We provide All Quality Recycling Clothing at the Best Price. Our clients are based in Asia, Europe, Middle East, Pakistan, Africa, Latin America and the Caribbean primarily. Our products can be sent almost worldwide.
We specialized in:
• Second hand clothing
• Recycled Clothing
• Surplus
• Clothes in settlements
• Products Return Of The Shops
• New Products
• Medical and Nurse's Uniforms
• Militar Clothing
• Second Hand Shoes
• Second Hand Bags
• Linen, Quilts, Sheets
• And More, much more…
Our Warranty
Through the years we have created excellent commercial relationships with our clients. At the same time we have helped small and medium businesst make their dreams come true, and start a prosperous business.
We guarantee quality, huge variety of merchandise and the commitment you need to succeed in your business.
If you are looking forward to Import Used Clothing we are your best solution. It will be our pleasure to schedule a visit in our warehouse in Miami, just let us know when you are planning to. We are always seeking the best way to work things out with our clients, our quality and price will be extremely hard to beat.
We appreciate your time and it is in our best interest to established commercial relationships with you.
Payment:
When placing an order we required 50% deposit to pay to our business account. When we receive the money we will send confirmation and will give you a loading date. Before loading to ship all your goods money balance has to be paid.
Please send us your company details if you want to order from us.

Contact:
If you prefer a call, ask for it and also don't forget to request the available offers at the moment as well as other products that can have in stock ready to be delivered.
You can also contact us by email, and as we said previously we have a lot of products in our inventory at the best price and quality for you.
If you have any question, please feel free to contact us or fill contact form.