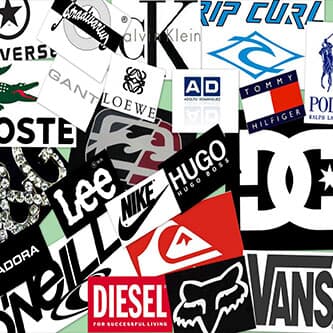 Famous brand Clothing for Ladies, Gentlemen and Children
We have lots of clearance clothing mixed recognized brand, these include menswear, women and kids, and no one in the industry in Miami can get as favorable prices on this product.
We at this time with an extensive assortment of recognized brand clothing for ladies, men and children. All sizes and models of Summer and winter clothes. Famous brands like: Abrecrombie, Nautica, Roxy, Hurley, Rampage, Refuge, Seven 7, Route 66, Lei, Kenneth Cole, Belle Sport, Hydraulic, Blue Asphalt, Ralph Lauren, American Eagle, Eddie Bauer, Paper Denim and Cloth, Gloria Vanderbilt, Calvin Klien, Culture, Cooper Key, Legendary Gold, Circus, Liz Claiborne, Michael Kors, London Jean, Haba Jeans, Old Navy, Levi's, Baccini, AG, Mudd, KBJeams, Limited Too, Paris Blues, J. Jill, DKNY, Hillard and Hanson, New York Jeans, Hollister, Mossimo, Cherokee, J Crew, Gap, High Sierra, Quicksilver, Riders, Guess, Luella, Lee, anchore Blue and many more brands. We service of transport and external export allows us to ship products worldwide.
We seek buyers and distributors with high capacity to distribute large quantities of products and settlement balances of the textile industry from the United States of America.
If you are looking for a supplier of branded clothing recognized that offers competitive prices, excellent customer service and can arrange purchase from door to door then you in the right place.
Contact us with your order, we will gladly assist you.