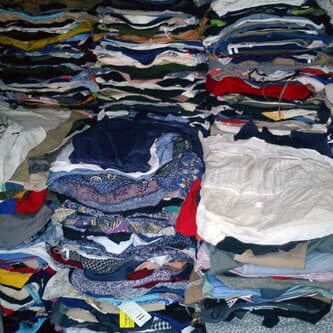 Very good deals in Used Clothing Grade B
We have lots of Used Clothing Grade B. We can offer all you need from the United States, both in 20 and 40 feet containers.
This clothing is the one we sell the most because of the low price, also is more worn regarding color by number of washed, but is still good and very usable.
The Used Clothing Grade B contains the same clothing all other we offer, but much of this clothing is NOT fashionable.
We have Used Clothing Grade B both summer and winter and bales of different modalities.
We are in the ability to ship orders to anywhere in the world as long as your country accept our merchandise.
To become one of the most prominent bale sellers in your country start saving and working with us.
Contact us now and you will not regret. We have very good deals to give you, write or call us now.