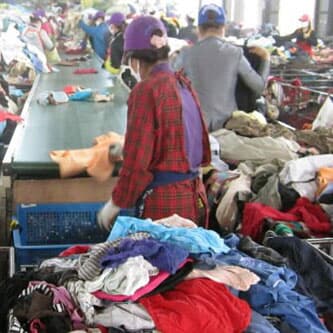 We Offers Winter Used Clothing selected and well Classified
The Grade Winter Used Clothing we distribute comes from both north and south America (USA) and it is recognized internationally as one of the best around the world.
All our Grade Winter Used Clothing, premium quality, NO CRACKS, NO HOLES, NO DAMAGE, has been classified and confirmed unbroken by our Quality Department! Our workers do a very good job in selecting clothes placing each in the correct degree it deserves.
We can offer Containers and Grade Winter Clothing of both sizes of 20 and 40 feet small and large offering different types of winter clothing bales. Some of them can be child Regular Winter Mixed in small bales, small bales Mixed Winter AAA (Premium or Diamond) quality, and mixed Winter Clothes large bales.
We are an international company specializing in buying, sorting, marketing and distribution of used clothing from the United States. So if you are looking for a supplier that offers the best service with the best warranty and treatment of the client, without lies or deceit then you are in the right place.
Let us know what merchandise, goods or batches of products you are interested so that we can quote, contact us now because we have different offers and great prices.