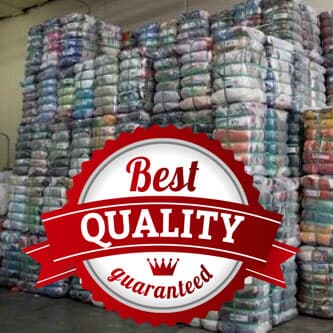 Clothing in big bales Wholesalers
If you have purchased used clothing in large bales for commercial purposes above with other providers but you are looking for a supplier of used clothing in large bales with excellent quality/price and quality service, then you just found which was looking for.
Among our leading products have large bales of clothes of different selections, Joint Winter, clothes for home (Quilts, Bed linen, towel etc.), Tropical Mixed clothing, Plus Sizes of Use and Nueva, Mixed Bales Big and many other varieties.
Depending on the order of clothes in big bales that make us and the volume of insurance will give you best price, plus guarantee 100% quality as ordered and the satisfaction of working with us.
We would also like if you want to come, you know us, visit our warehouses and stores so you can verify the quality of the clothes more we work. We reside in Miami, Florida, United States.
If you are interested in this product, we now have special prices so contact us as soon as possible.
Let us know what articles or batches of products you are interested so that we can quote and give you the best price.