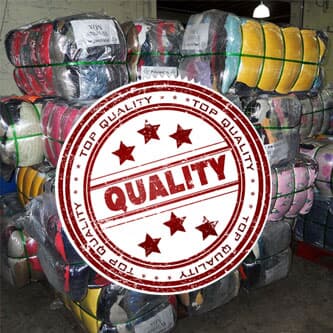 Small orders of used clothing wholesale
If you have purchased used clothing in small bales for commercial purposes above but is looking for supply of clothes with excellent quality/price and with a personal and special service then you've come to the right place.
Among our leading products have small bales of used clothing different selections.
Let us know what goods or batches of our products you are interested so that we can contribute and how much of each item you are interested.
Our warehouses are in the state of Florida in the United States, and we invite you to visit us, meet us, with no obligation to purchase, to see how we work, how we classify and pack our clothes and the large assortment of items we have.
According of order to make us and the volume will give you best price, plus guarantee 100% quality and the satisfaction of working with us.