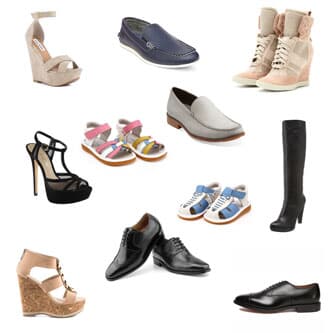 Wholesale new and returned shoes
Sale of new and returned shoes wholesale at the best price. Famous brands, designs to fashion, shoes in boxes, leather shoes and sports all from the United States.
We sell products such as slippers, heels, lady shoes, men's shoes, sports shoes, boots, footwear for children, and more. You will also find products such as sport shoes on turf and hard ground, soccer shoes, tennis, hockey and other sports court, and more.
Among the brands we offer include: Ed Hardy, LAMB, Adidas, Converse, Jessica Simpson, Nine West, Giorgio Brutini, Brooks, Bostonia, Cat, Bass, Madeline Stuart Collection, Lacoste, Tommy Hilfiger, Calvin Klein, Diesel, Converse , Reebok, New Balance, Kenneth Cole, Marc Ecko, Alfani, Sketchers, Ben Sherman, Steve Madden, Unlisted, Guess, Esprit, Bandolino, Lacoste, Puma, Jordan, Polo, Toms, Oakley, UGG, Fila, Pony, New Balance mark, Nike, and many other internationally recognized.
If you are interested in this product or any bull that we have, please contact us as quickly as possible, we now have special prices.
Let us know what goods or batches of products you are interested so that we can quote and give you the best price.