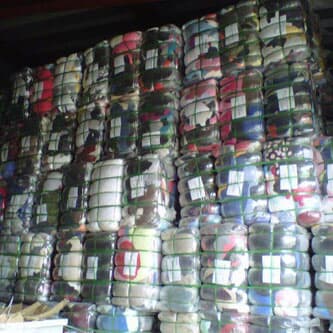 Non-Refundable Deposit & Cancellation Fee Terms
Return Policy
Sales are final, there are no 100% guarantees, express or implied in this type of product, so no returns are accepted.
Although in the classification of clothes we double check, to avoid errors that may occur, we have a percentage of human error, this could be about 8% in a bale. These errors could be some broken, discovered, smudged or dirty, all defects are not intentional, but it escapes us and for this, we let know.
Non-Refundable Deposit & Cancellation Fee Terms
Orders require a non-refundable deposit (NRD) to be able to reserve your items for an order and to start the process of production.
A 24-hour grace period is given with the order; if you disagree with the terms of this agreement, then you may cancel your order without penalty within 24 hours of placing it. The deposit will be refunded fully within 1-2 business days. Clients would need to contact us directly to cancel their order and request for their deposit to be refunded.
There are a few important things to keep in mind before you place an order
The customer has the responsibility of getting transportation for his merchandise, documentation, and fees to be applied here in the United States and country of destination.
We try our best to let the client know all the details about the merchandise before placing an order.
There is a non-refundable deposit to be able to reserve your products for your order. Usually, after we get the deposit, we start working on your order and send it to production, providing you an estimated loading date.
Your deposit will be used immediately to:
-Produce your bales.
-Organize Pallets for an accurate inventory.
-If your order does not leave on the approximate loading date we will use your deposit for storage costs. (The space that the merchandise takes in our warehouse). This will be based on the time that has passed since the order was placed.
Deposits cannot be transferred to another customer if your order is canceled, for any reason.
Deposits cannot be reinstated and placed in a different order. Customers have the option of modifying the order, only if both parts agree on changes of time, delivery and costs.
Customers always participate in the process of their orders. If the delay is on material supply and the order is taking more time than expected, we will contact the customer and let them know on time. If there's any situation with the order we can always agree with changes in product type or time.
Information about Payment Methods and (Credit Card charges)
Credit Card Payment It is known by clients that bank charges are effective when payments thru credit cards are made. Please ask for this charge if you're interested in knowing before making the payment. THERE ARE NO OTHER COSTS, except the ones with your bank when processing transfers. You may also make payments via PAYPAL, Cash, Wire Transfers, Credit Card or Direct Deposit to our Bank account