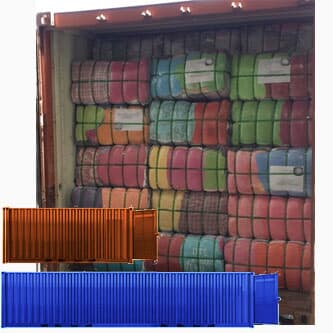 We offer Used clothing in containers
We have large quantity of used clothing containers, we can offer all you need, both in 20 and 40 feet from $ 2,700.00.
If you want to order containers of 20 or 40 feet, contact us as the prices are much cheaper-order containers.
Among our leaders for container products have different selections Small bales, Child Regular Winter Mixed in small bales, small bales Joint Winter AAA (Premium or Diamond), Quality Used Clothing Container Home in Big Bales (Sheets, Comforters, Towels among others)
Like other poductos leaders have clothes worn by container Tropical Mixed Clothing in large bales, Plus Size Clothing New Use and large bales, Joint Winter in large bales, Doctors and Nurses Uniforms for both sexes and different colors. Credentials and Returns Shoe store. We also offer clothing or containers Institutional Mixed bales.